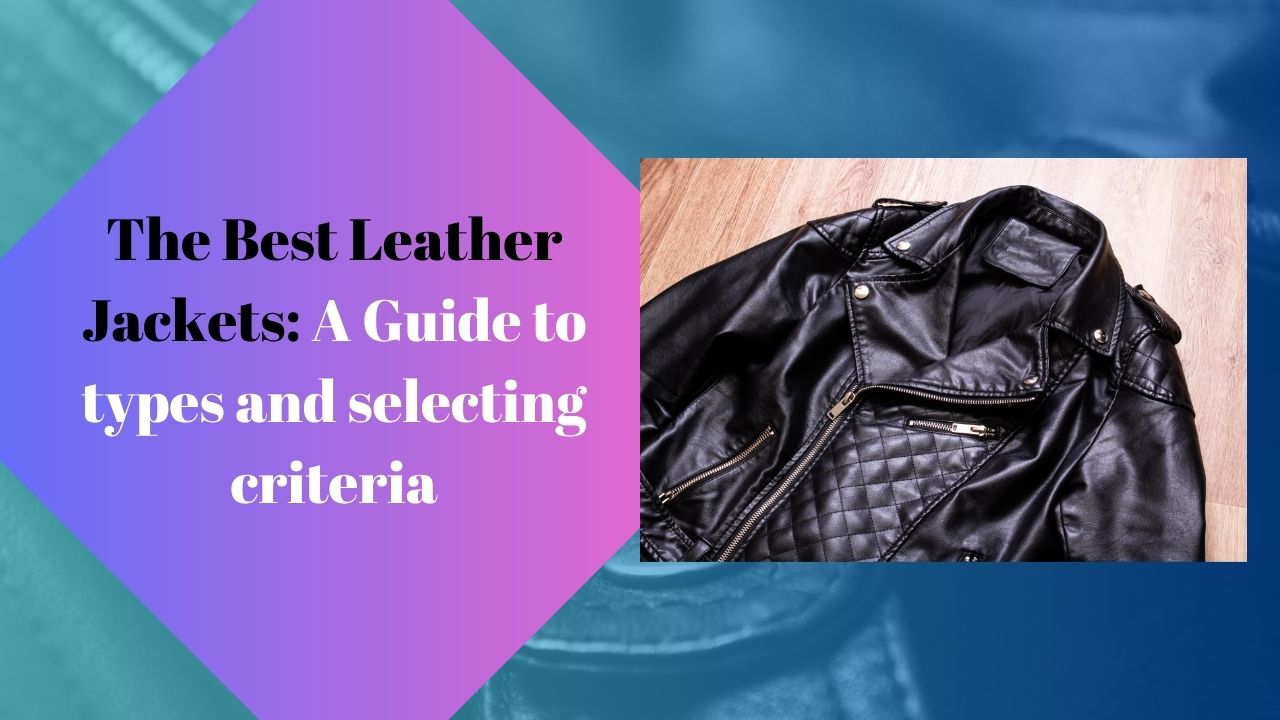 History of leather jackets: Brief yet interesting
It was the year 1928 when the leather jacket was initially designed and introduced by the exceptionally talented designer of the century, Irvin Schott. The design was somewhat similar to current day biker leather jackets.Then for the first time in history, a Hollywood star styled it and it became a trend starting from the years of 1950s. Later on, between the 70s and 80s female musicians and band artists started wearing leather jackets and soon it became trendy for both men and women at the same time. Currently, leather jackets have skyrocketed in popularity and they can be worn either as a party outfit or maybe a casual wear. It is one of the iconic topwears of modern fashion for every occasion.
Various types of leather jacket
This jacket can be classified as the most classic leather jacket option. Do not just go with the name, even if you are not a motorcycle rider still you can wear a biker jacket and this jacket adds a " cool " factor to your look. A biker jacket is usually shorter in length and it has a straight cut feature along with a prominent collar right below the collar bone.
A bomber jacket was initially used by pilots and is made up of warm and durable leather. It has a very simple yet appealing unisex design. Having a shape full through the body and a bit tapered towards the waist, it maintains a very simple design with one main zipper in the center.

You can say it is a well modified version of a biker jacket. A racer jacket is a modern fit and can be a great addition to your wardrobe. In comparison with a biker jacket, a racer jacket is used widely for fashion purposes. It has a much shorter length just on right on the hip level and is extremely straight lined giving a very slim fit design.
Providing a better body coverage along with warm durable leather designed to look stunning and out of the box is what makes a leather coat a very gorgeous addition to your wardrobe. It has a long length extending past your hips even reaching your knees with a traditional collar with a little touch of modern trendy design and buttons at the center, and also comes with additional pockets. 
This jacket solely focuses on the style factor and can be a fun twist to add to your wardrobe. A moto jacket has a tight fitting design and can be worn by both men and women. Being a bit for specific, these jackets are a perfect fit for sports bikers due to its strong, thick, durable leather.
A leather blazer is apt for the winter and fall season. With an unique style and a head turner design it is warm and soft and can be worn at any formal or casual occasions. It is also the most famous style of women's leather jacket and a wonderful addition to your wardrobe.
How to choose what to wear?
So let us discuss some guidelines that will help you to choose the perfect leather jacket for you.
Durability –

The most essential feature of a high quality leather jacket should be its durability. You can say if it looks good it will be good. This means if you are getting a leather jacket at a very cheap price then there will be drawbacks in terms of quality, if it is not of the desired quality then the jacket won't have a premium look. So, the more pricey the jacket is the more durable it will be, lasting even a lifetime. 

Fine craftsmanship –

A good artisan will make every detail in the leather jacket look superior and of fine quality. So, you should always trust quality craftsmanship over anything. The richer the craftsmanship the more will be the durability of the product.

Various kinds of leather –

Depending on the type of leather used to make the jacket you can determine its quality. When you are looking for a high quality leather jacket, you should always make sure that it is made of the best type of leather available.

Style and fittings –

Maybe not the most important criteria for choosing a high quality leather jacket, but the style and the fittings of the jacket is the most driving factor that will attract you to buy. You should know what style of leather jacket you are looking for and whether it has a proper fitting. The style you will choose should be trending and fashionable and must be a great addition to your wardrobe.
Q 1. How do you style a leather jacket ?
Answer : How to style a leather jacket has a million possible answers and varies from person to person. A leather jacket on top of a shirt or t-shirt or top or a dress or traditional jacket, you can style any way you want.
Q 2. What is the best thickness for a leather jacket?
Answer : The best thickness for a leather jacket is 1.3 mm.
Q 3. Who makes the best leather jackets in India?
Answer : Mast and Harbour is the best leather jacket brand in India.
Q 4. What is the best oil for leather jackets?
Answer : Any kind of natural oil is considered to be the best for leather jackets.
Q 5. Is coconut oil good for leather jacket?
Answer : No, coconut oil is not at all recommended to use on any kind of leather or leather jackets.